Children's day with a focus on partnership for every child
On International Children's Day, the Ministry of Foreign Affairs of the Republic of Belarus and UNICEF organized a joint online photo flash mob and event "Partnership for children", showing the support to the most vulnerable children in Belarus and beyond.
Attending the event were Belarusian Labor and Social Protection Minister Irina Kostevich, Economy Minister Vladimir Zinovsky, Deputy Interior Minister Nikolai Melchenko, Deputy Emergencies Minister Gennady Lasuta, heads of several commissions of the Belarusian parliament, representatives of municipal government agencies. Heads of the representative offices of the UN agencies in Belarus, diplomatic missions, heads of charity foundations, public organizations, mass media and their families were also present during the social function.
Children were the most important guests during the event. Among them were students of Belarusian schools, children with special needs, and children from asylums, including the Perezhir secondary school named after A.E. Gurinovich and the social and pedagogical center of Minsk's Moskovsky District. The organizers have prepared many contests and other fun activities for them.
The Belarusian minister of foreign affairs pointed out that a lot had been done in the country to protect childhood and maternity as well as children with special needs. "Children are our future. It is truly so regardless of how lofty and trivial the phrase may sound. Not only the family's future, but the future of the nation, the country, and the planet as a whole will depend on what we place inside our children's souls: good or evil, destruction or creation, tolerance or hatred," stressed Vladimir Makei.
Vladimir Makei recalled his promise to punish his little son once, however, the son replied promptly it was prohibited by the UN Convention on the Rights of the Child. "It means we have to teach kids these documents," Vladimir Makei was convinced.
Rashed Mustafa Sarwar, the UNICEF Representative, also emphasized the importance of the partnership for children. "I sincerely believe that only together we could build a better world for every child. Let's unite our efforts in the work to ensure that all the wishes written and said to every child on Children's Day will come true!".
This year the Ministry of Foreign Affairs has also joined the information campaign launched by the UNICEF office in Belarus on the Children's Day.
Throughout the day, the staff of the Ministry and Belarusian diplomatic missions abroad, as well as all those who wanted to participate in the campaign, sent their wishes to children from all over the world from their social media accounts.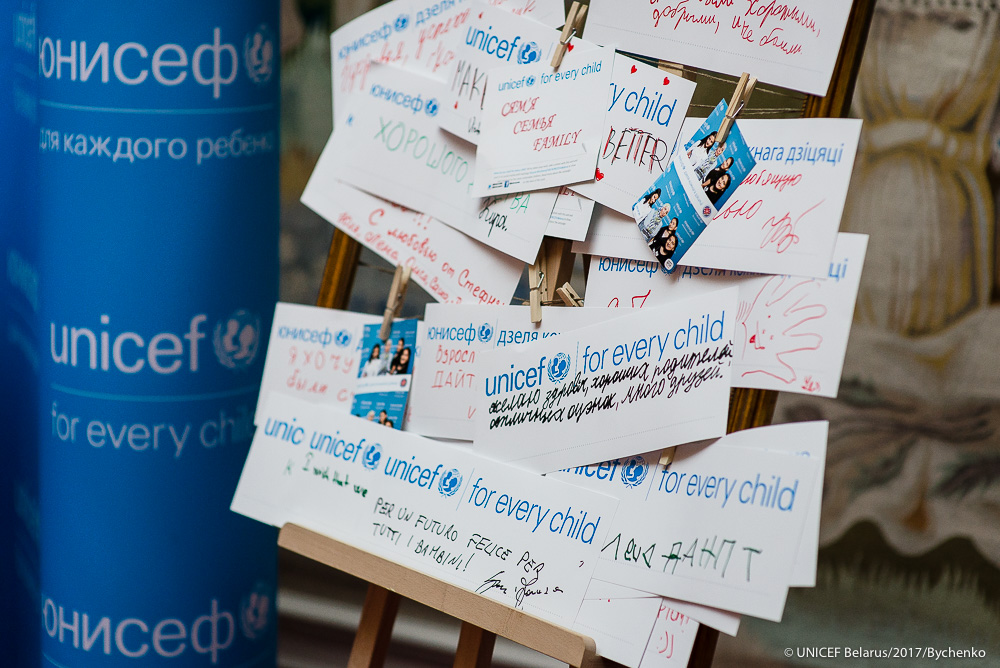 The text was partly taken from belta.by.