Children's rights in terms of sustainable development goals: UNICEF participated in a panel discussion at the UN Office in Geneva
Why is it impossible to achieve sustainable development goals (SDGs) without ensuring the rights of the child? What role do child-friendly cities play? Why is youth participation so important for achieving the SDGs?
From February 25 to March 22, Geneva hosts the 40th session of the UN Human Rights Council. The session focuses not only adults but also children. An interactive panel discussion on February 26 was dedicated to the rights of children and adolescents. The event was initiated by Belarus and the United Nations Children's Fund (UNICEF), which have significant experience in this area. In our country, 25 cities have already joined the initiative, 23 of them have received the status of cities friendly to children and adolescents.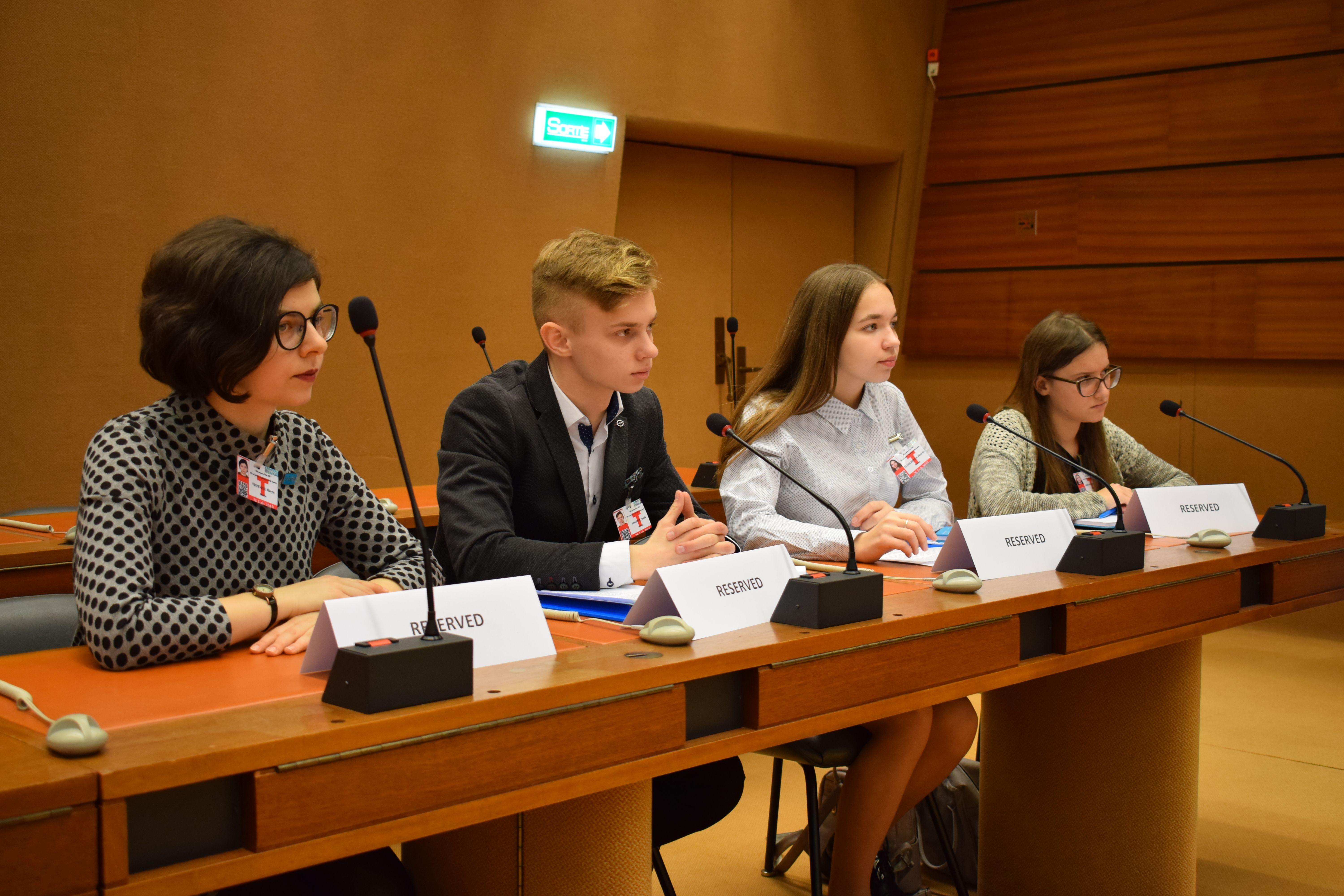 It became the first event held in Geneva that gathered the leading UN agencies for acknowledging the children's rights in the context of modern urban development.
The Deputy Minister of Foreign Affairs of the Republic of Belarus Andrei Dapkiunas, UNICEF Regional Director Afshan Khan, UNICEF Representative in Belarus Dr. Rashed Mustafa Sarwar, Permanent Representative of the Republic of Belarus to the UN Office and other international organizations in Geneva Yury Ambrazevich were among the participants of the discussion.


It is especially important that not only representatives of UN agencies and international organizations participated in the event, but also adolescents who are involved in the development of child-friendly cities. After all, everything that UNICEF does for the younger generation is created with the active participation of children and adolescents.

The discussion has become an excellent opportunity to share experiences on how to maximize the interests of children and adolescents in the context of urban development and the achievement of sustainable development goals, which means to respect and ensure the rights of every child.

The results of the event, as well as the national experience of Belarus in this area will be presented in April 2019 at the forum of mayors on the margins of the session of the United Nations Economic Commission for Europe, and later in Cologne at the global forum of cities friendly to children.

---
The child-friendly cities is an international initiative of UNICEF, which calls on the authorities to implement the rights of the child and adolescent in each city. Such cities provide conditions for the full, healthy and happy life of children and teenagers, empower children to influence decisions concerning their life. 25 Belarusian cities have joined the "Child-friendly city" initiative since 2008.